Person to Person instruction / fixed-teacher basis.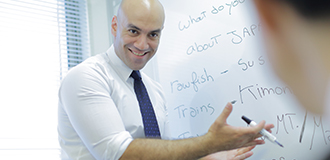 Our instructors offer personalized private instruction tailored to the student's level and purpose of study. Semi-Private lessons are available for students who wish to study with family members, work colleagues or friends.
Our kind and patient instructors are all highly experienced native speakers.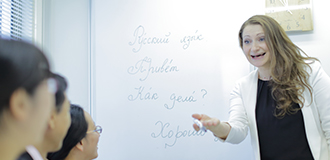 Since our instructors have all mastered a foreign language, they have a deep understanding of the process of foreign language acquisition.
A practical methodology.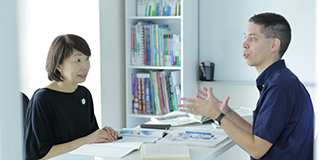 In order to enable the student to acquire language ability naturally, our instructors offer lessons which are not only easy to understand but also incorporate real life communication situations.